What are offers?
Offers can be thought of as "coupons" in Fetch. When you purchase the product(s) to meet the requirements of an offer, you will receive the bonus points associated with it!
To view additional details about an offer, tap on its tile that appears on the Discover tab. The details will reveal additional information about the offer including the eligible dates and products that are useful to know when trying to complete the offer.
The dates that an offer is active refer to the dates which the product for the offer must be purchased. If the offer is valid from 10/1/2022 to 10/14/2022, then the product must be purchased within those dates. Receipts dated 9/29/2022 or 10/15/2022 will not be eligible for the points from the offer, even if the correct item is purchased.
If you purchase the product for the offer within the valid dates for the offer, but you can not scan your receipt until after the expiration date of the offer, you will still receive the points from the offer because the product was purchased when the offer was still active. The receipt must still be submitted within 14 days from the transaction date to be accepted.
The points from an offer will be awarded to you once you snap the receipt(s) with the eligible product(s) on it that would complete the offer.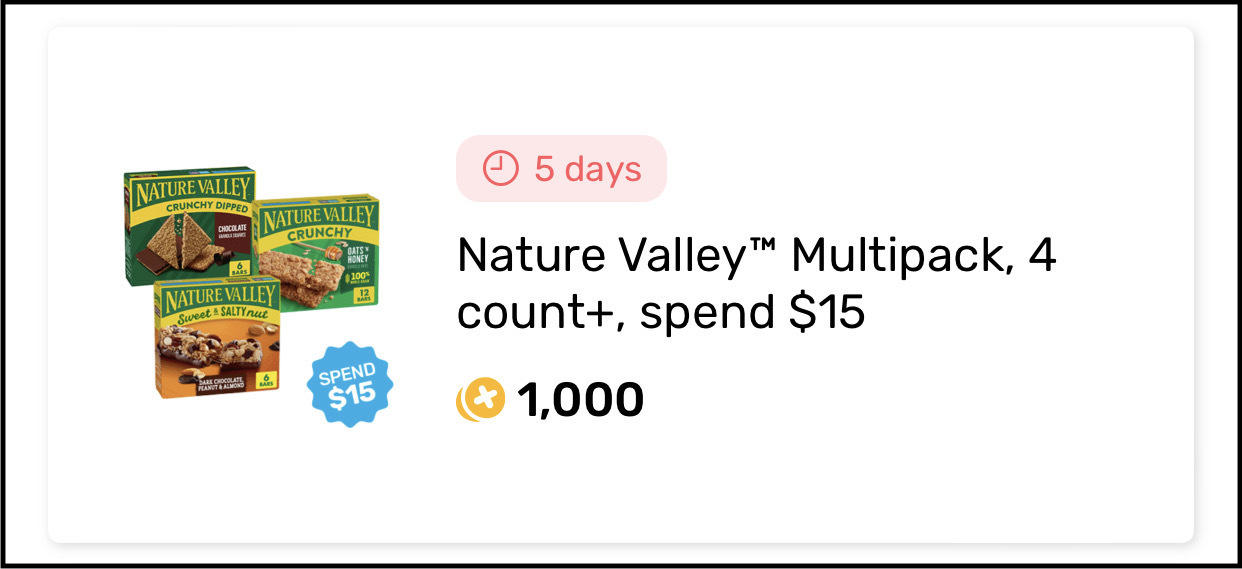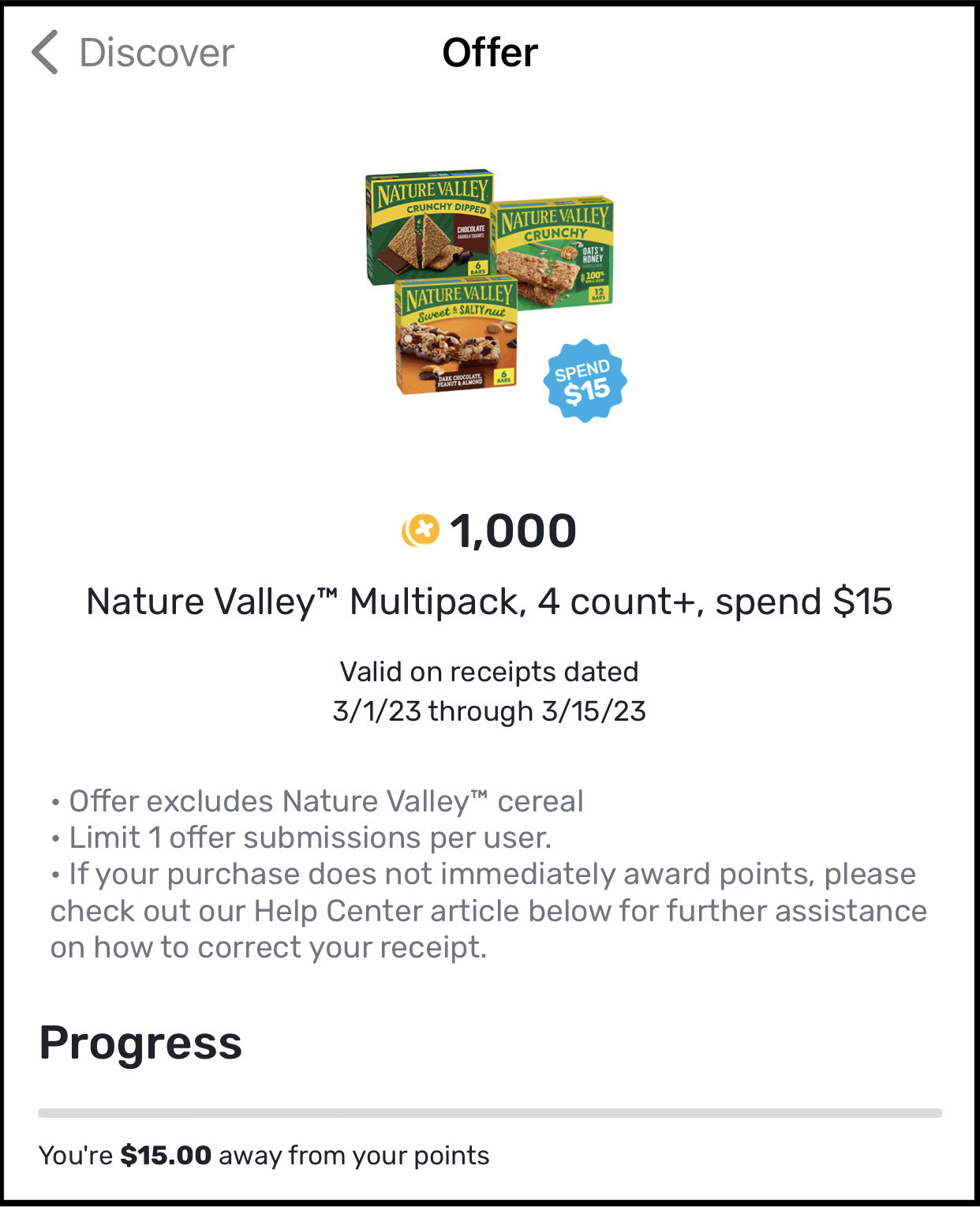 Where Are They Found?
All offers can be found on the Discover tab within your Fetch app beneath the section titled, Offers.
Additional Offer Information...
Offers are unique to your account, which is why the offers your friend may see in their app are different than the offers you are seeing in your app. Only the offers in your app are able to be redeemed on your account.
Unless otherwise specified in the details of the offer, multipacks of products will only count as one product and therefore will only be able to earn the points from an offer a single time on that receipt. For example, if you purchase a 4-pack of a product that qualifies for an offer that can be redeemed up to 4 times for 1,000 points each, you will only earn 1,000 points for that multipack on that receipt. This is because the multipack will only show on the receipt as a single item.