How to 'Like' a friend's Social activity
Whether it is a receipt that earned your friend a large number of points, or they used their points to redeem a reward for their favorite restaurant, there is a lot worth celebrating in Fetch. With the Social feature, we give you the chance to do so!
When you see the activity of a friend you are connected with, you can send them a virtual "Great Job!" by liking the activity when it appears on your Feed in the Social feature.
If you see a high-value receipt, for example, tap the 'pointling' icon that is situated in the lower-left corner of the post for that activity: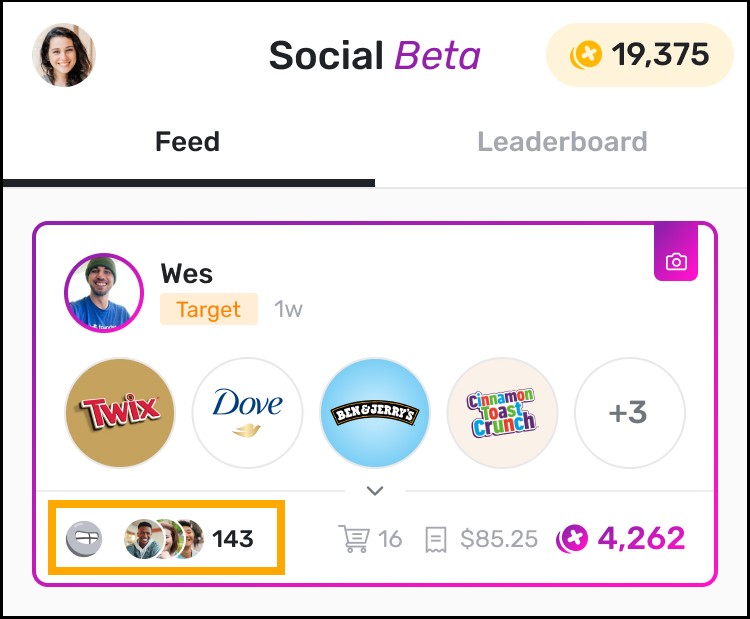 After you tap it, you will see our pointling friend change color and do a little dance, and your 'Like' will appear: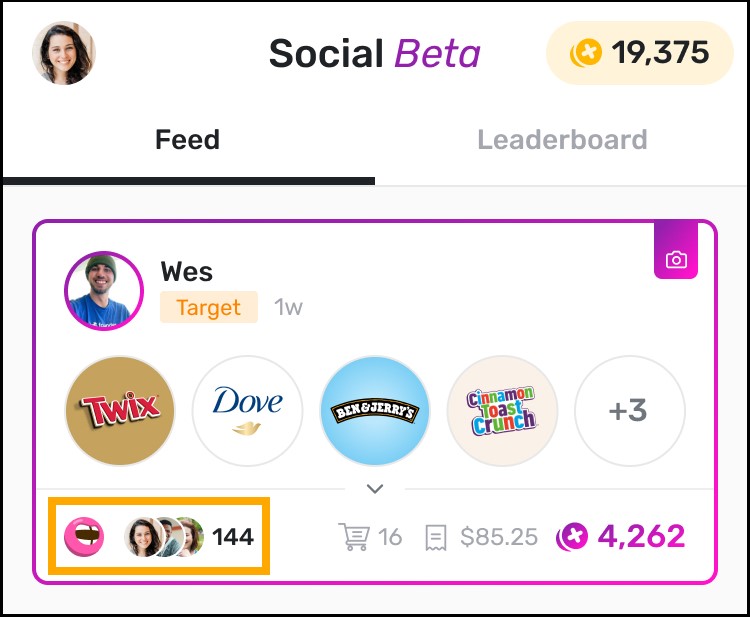 It's a great way to give kudos to a friend for their accomplishment!