How to refer friends and earn points from referrals with Fetch
If you are an existing user of Fetch, you can earn additional points through our referral program by sharing your referral code with people who have not yet used Fetch.
To view and share your referral code, tap on the Account tab

and then tap Refer a friend. Your referral code is shown in bold print.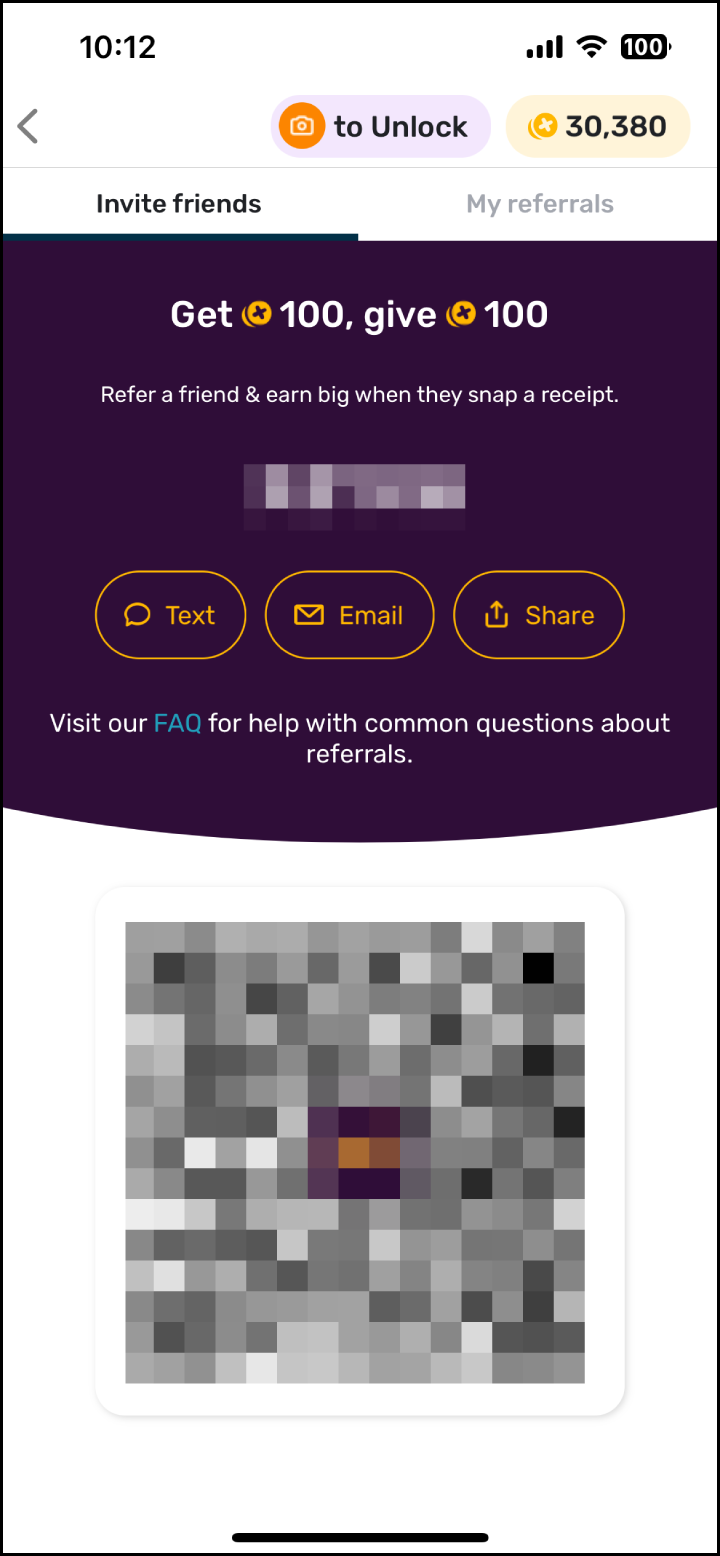 Once they enter your referral code and snap their first receipt, both you and the person you referred will receive referral points! You can track your referral sharing too: Tracking your referrals.