Entering a Referral Code
When signing up for the application, a prompt will appear asking if you'd like to enter a referral code: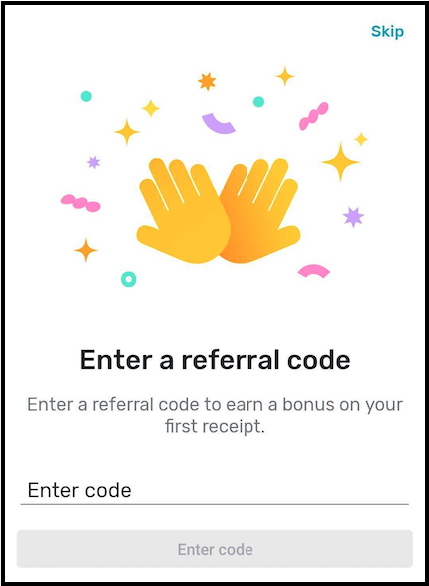 If you skipped this chance, you can enter a referral code later on by tapping on the Me tab and selecting Refer a friend. It is important to note that you must enter the referral code before the first receipt is snapped or scanned. If the first receipt is already snapped or scanned, a referral code is no longer able to be entered.
Even if a link is used to download the app, the referral code may need to be manually entered. If you are unable to enter a code from receiving a referral link, it means the code was automatically entered, and you may snap your first eligible receipt to receive the referral points.
The points for entering a referral code will appear in the point breakdown of the very first receipt you snap successfully.