How to Snap Receipts
You can start earning rewards in a snap with Fetch!
To begin snapping receipts, open Fetch and tap the orange camera button. The option to snap physical receipts (orange) and scan eReceipts (blue) are available.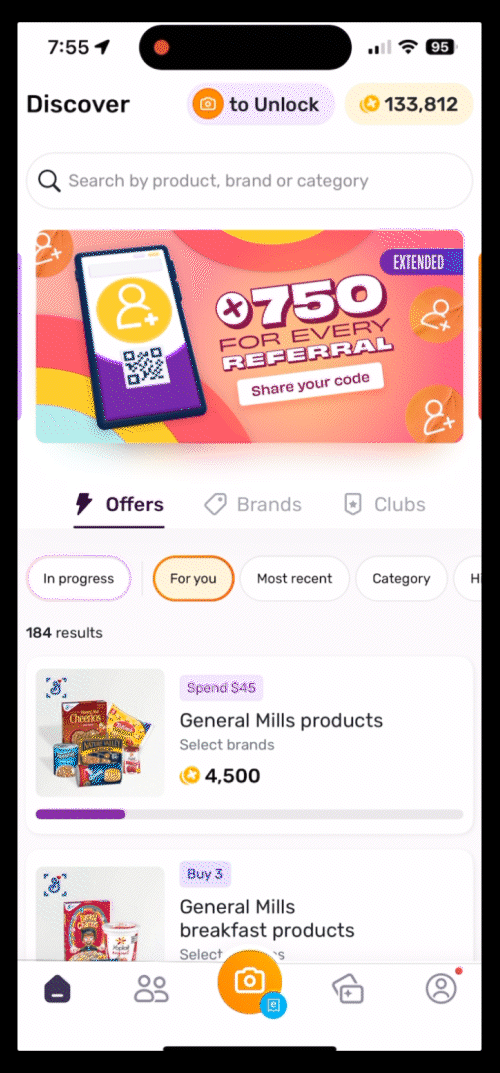 Check out our receipt snapping process to see a snap in action.
Physical Receipt Snapping Tips
Follow these tips for a successful snap:
Lay receipt flat on a solid, non-reflective surface

Ensure your receipt is not severely stained, smudged or crinkled

Snap receipts in a well-lit area to reduce shadows

Line up receipt edges with on-screen guide

Snap receipts in their entirety, including store name, checkout date, and total amount paid

For longer receipts, take multiple photos to capture entire receipt before submitting
Earning with eReceipts
You can earn points on online purchases, too. Tap the blue eReceipts button and connect your accounts to get started. Learn more about setting up eReceipts here.
Happy snapping!