Correcting a receipt if items or offers are missed
If you find any discrepancies with your receipt snap, you have the ability to help our software learn by correcting your receipts. Additionally, this is the fastest way to receive your missing points!
Corrections must be made within three days of the receipt being submitted. To make corrections, please follow the steps below:
Step 1:
Tap your point balance in the top, right-hand corner of the screen.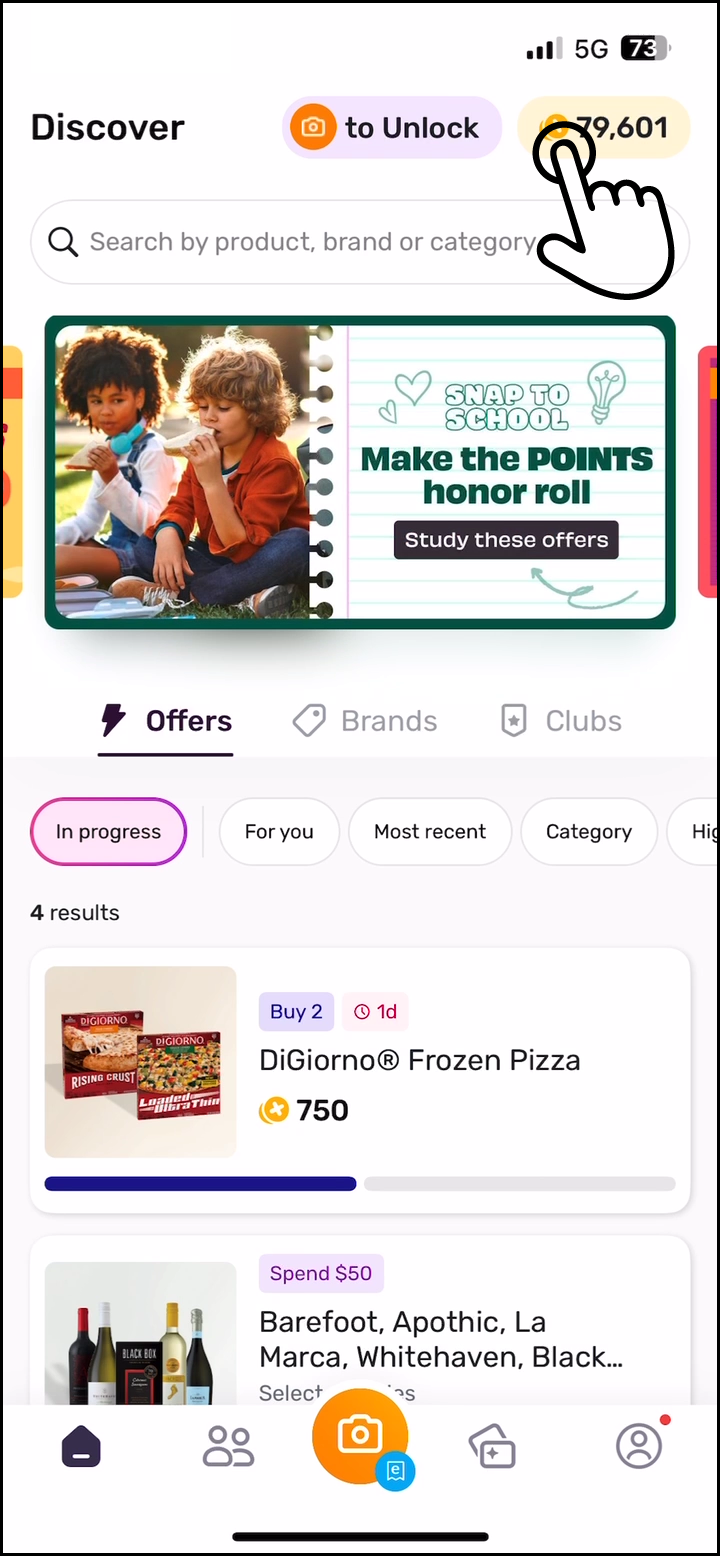 Step 2:
Find the receipt you want to correct in your point history or tap the receipt icon to find it in your receipt history. You can tap View by Year to search for the receipt based on when you submitted it.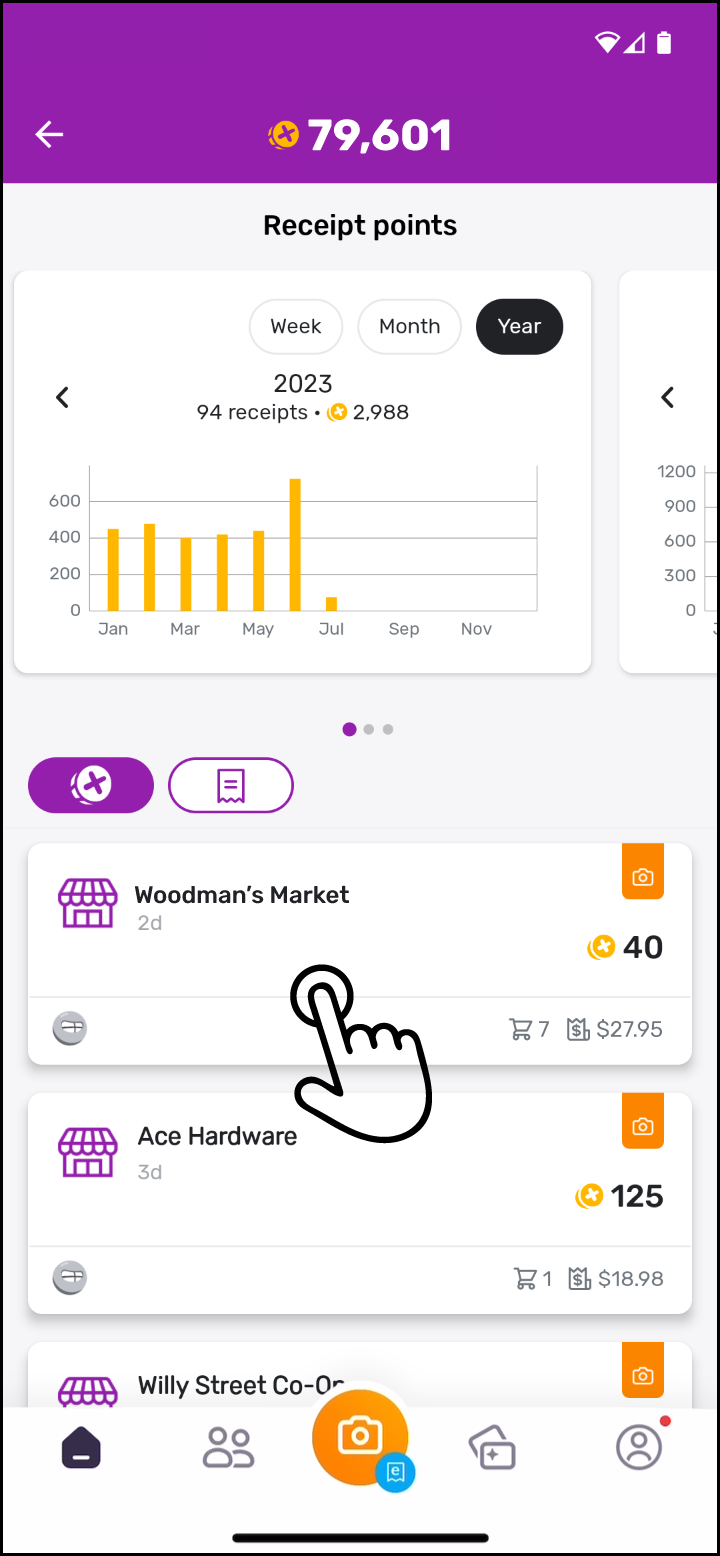 Step 3:
When viewing the receipt, scroll down and tap on Correct receipt.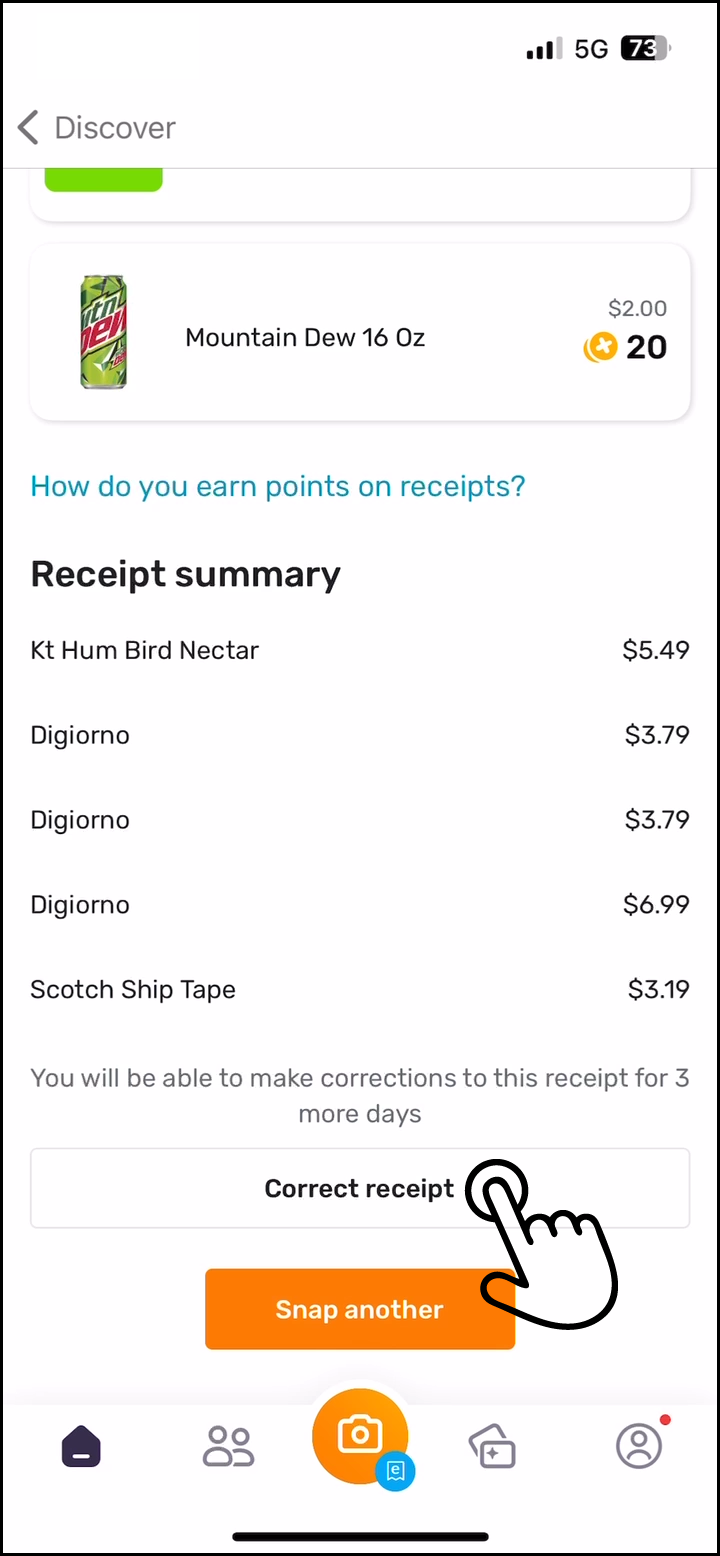 Step 4:
Tap the item to correct, or tap Add item if the item was missed completely.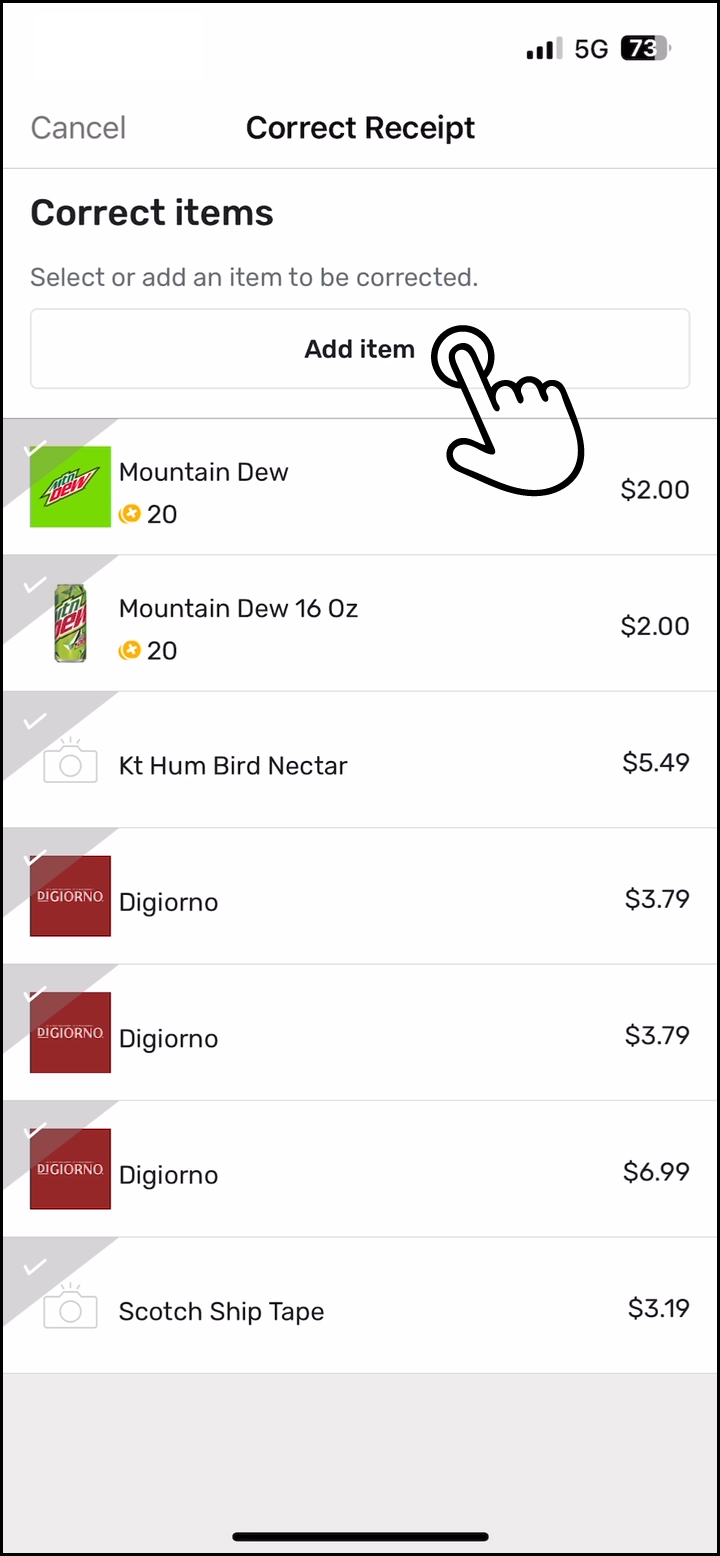 Step 5:
Tap the correct item then tap Select product. You also have the option to scan the item's barcode by tapping Scan barcode. If the exact item can not be found, use the generic brand associated with the item.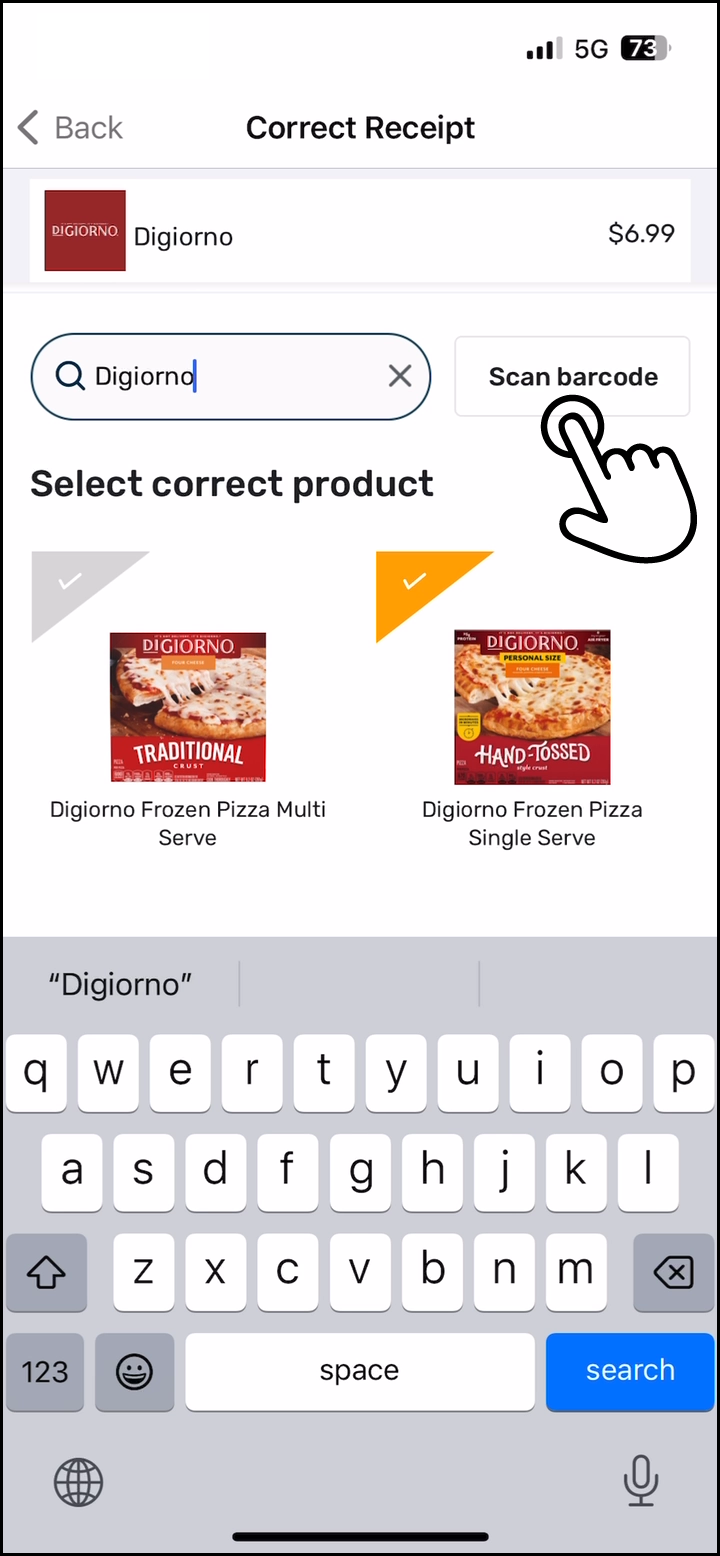 Step 6:
Adjust the quantity and price for the item if necessary and tap Update details.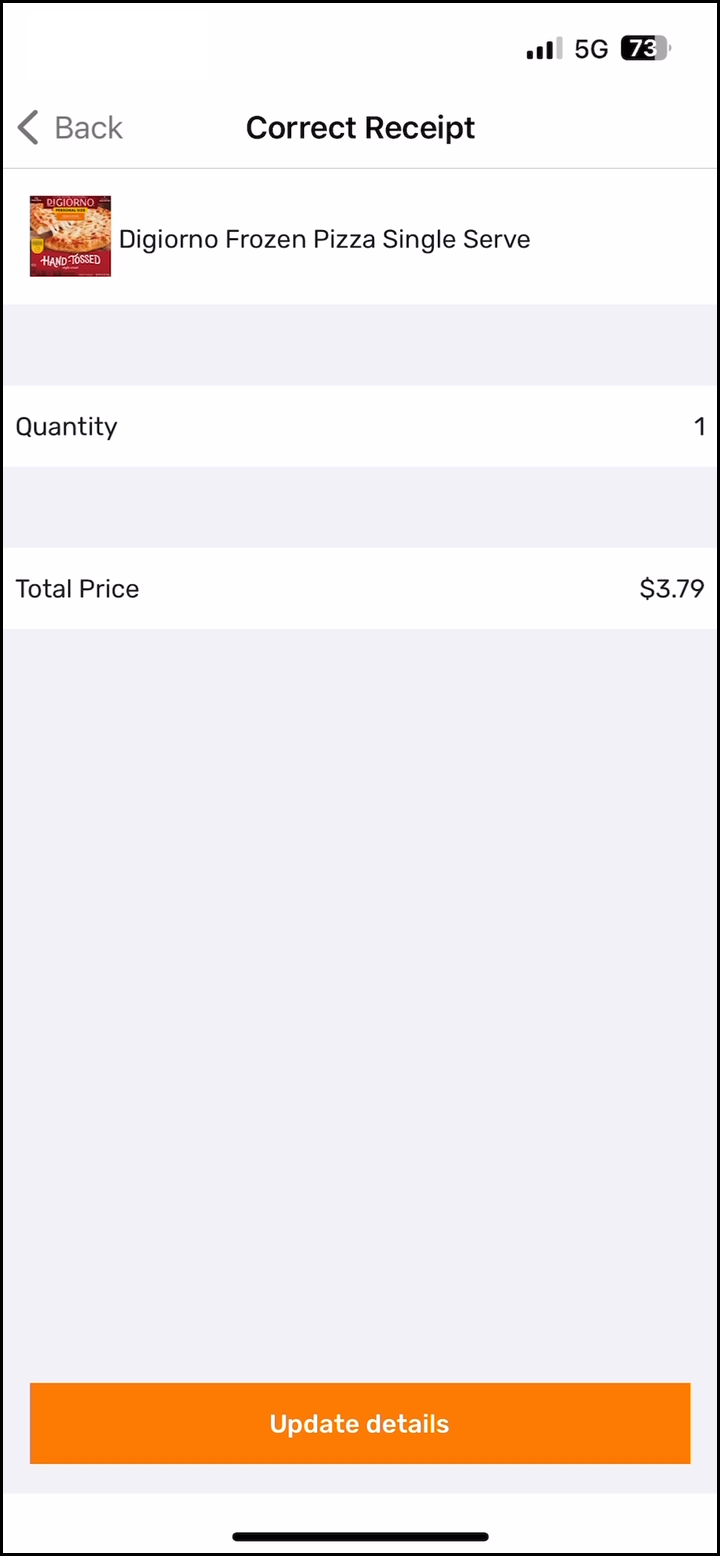 Step 7:
Repeat steps 4-6 until all necessary corrections are made, then tap Submit changes and the updates will be reviewed.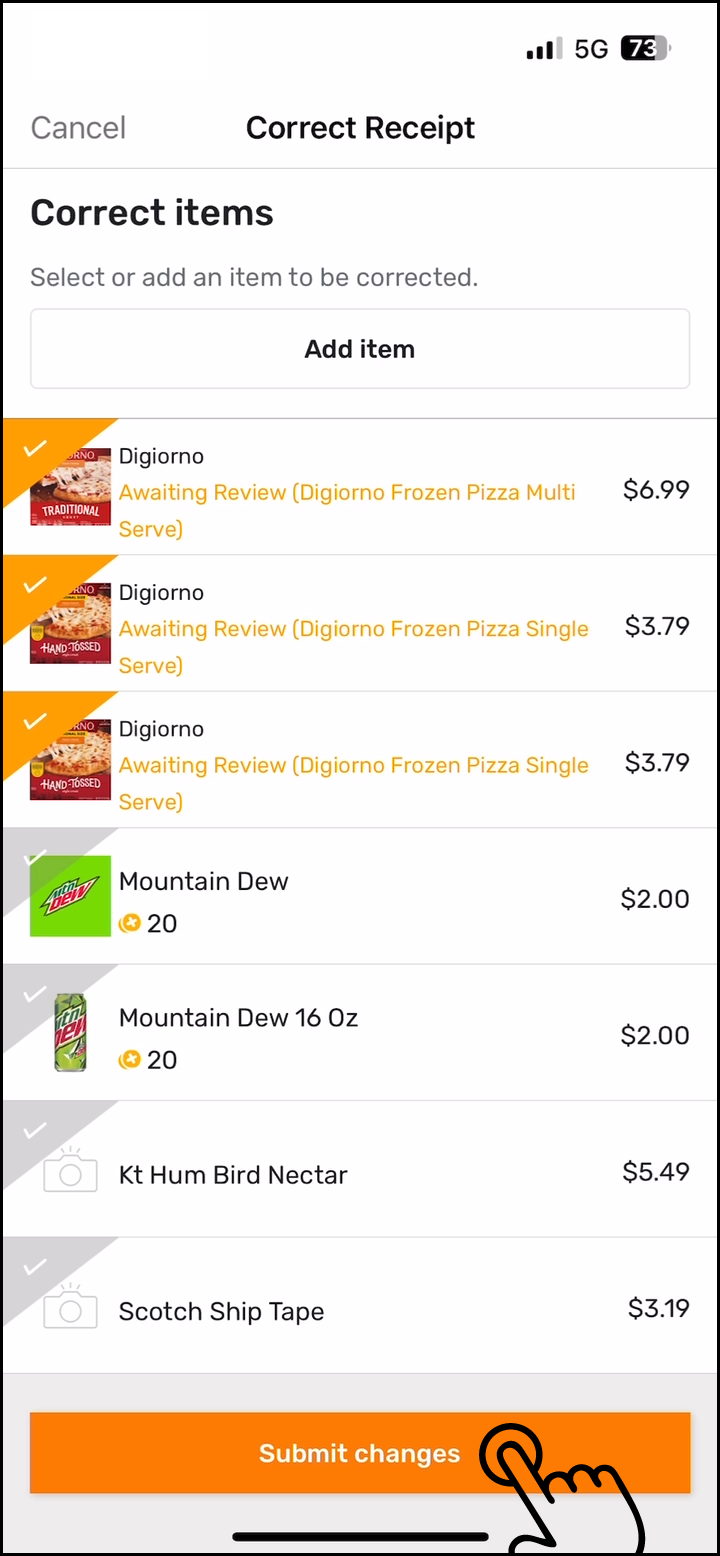 Any missing points from the corrected items will be applied after the receipt is reprocessed. Corrections will be processed within 24 hours of submission.
Please note that the eligible items must be listed on the receipt in order to receive credit. If the receipt is not itemized, we are unable to verify that the item was purchased.