Device Verification
Overview
A new security measure was put in place that will allow you to verify the phone/device that you use Fetch on. Once your device is verified for your account, you will be able to access your Fetch account on that device as you normally would. This also ensures that others who try to access your account information and rewards without your permission are unable to do so on a different device.
Any device you want to use Fetch on will need to be verified.
How to Verify Your Device
If your device is not verified, you will have limited access to your account. For example, you will not be able to redeem rewards or see information on your past rewards on a device that is not verified. On the Rewards tab on the account below, the device was not verified which then prompted a device verification email to be sent to the email address associated with the account.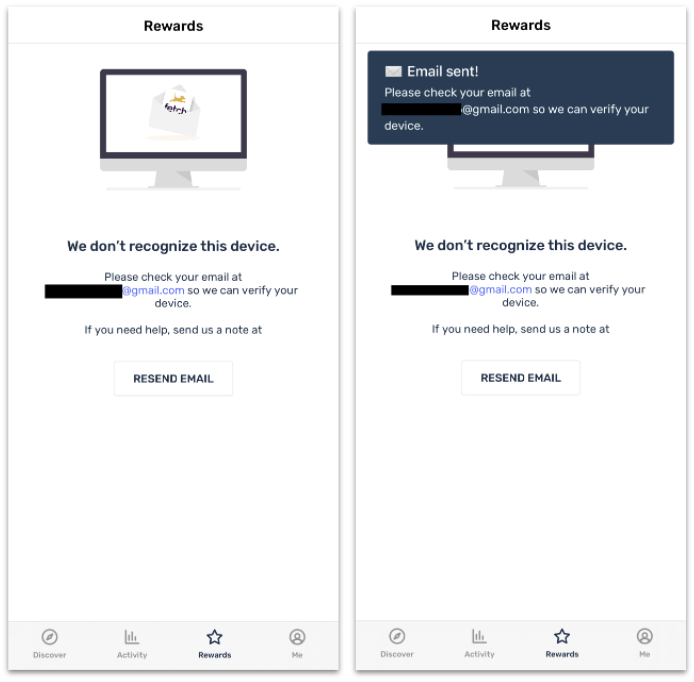 Once the email is sent, please go to the inbox of the email address that is associated with your Fetch account and search for the device verification email. Be sure to check all possible folders, including the Spam, Junk, and Promotions folders. The email will look like this: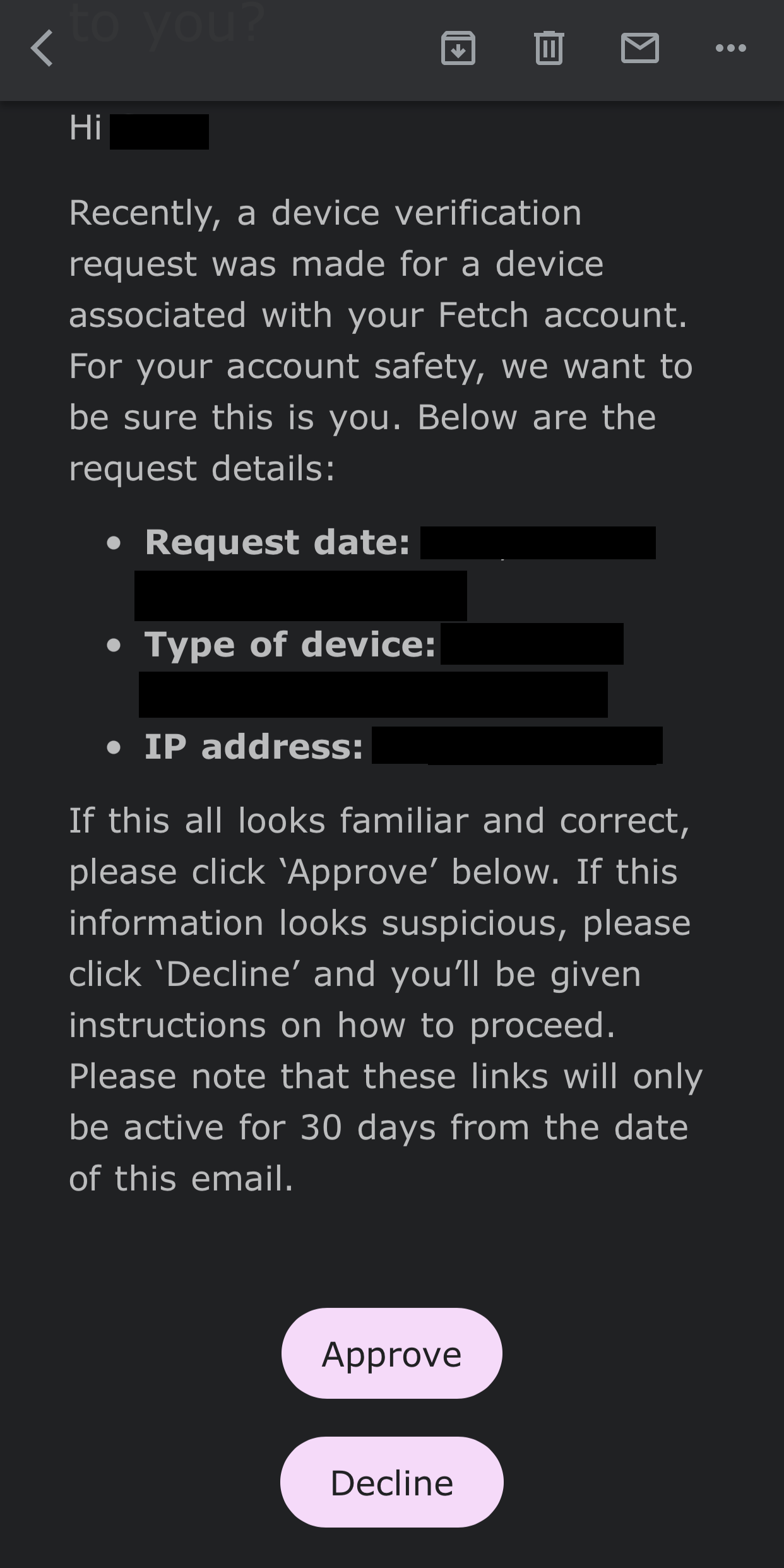 If the request details that appear in the email are accurate, you can go ahead and click Approve, and after that, you will be able to use your Fetch account as you normally would!
If you ever receive a verification request when you haven't requested one, or after you have already verified your device, it means that someone has used your information to access your account from a different device. When that happens, please change the password on your Fetch account as soon as you can and then review the following article for information on keeping your account safe: Protecting your online accounts.