Verifying your device
Verifying the device you use for Fetch ensures that others who try to access your Fetch account on a different device without your permission are unable to do so.
Any device you want to use Fetch on will need to be verified. If your device is not verified, you will have limited access to parts of your account such as redeeming rewards and seeing information on your past rewards.
How to verify your device
To verify your device, tap on the Account tab

to send a verification email to the email address associated with your account. If you do not see it in your inbox, you can tap Resend email. It may take a few moments for the email to send.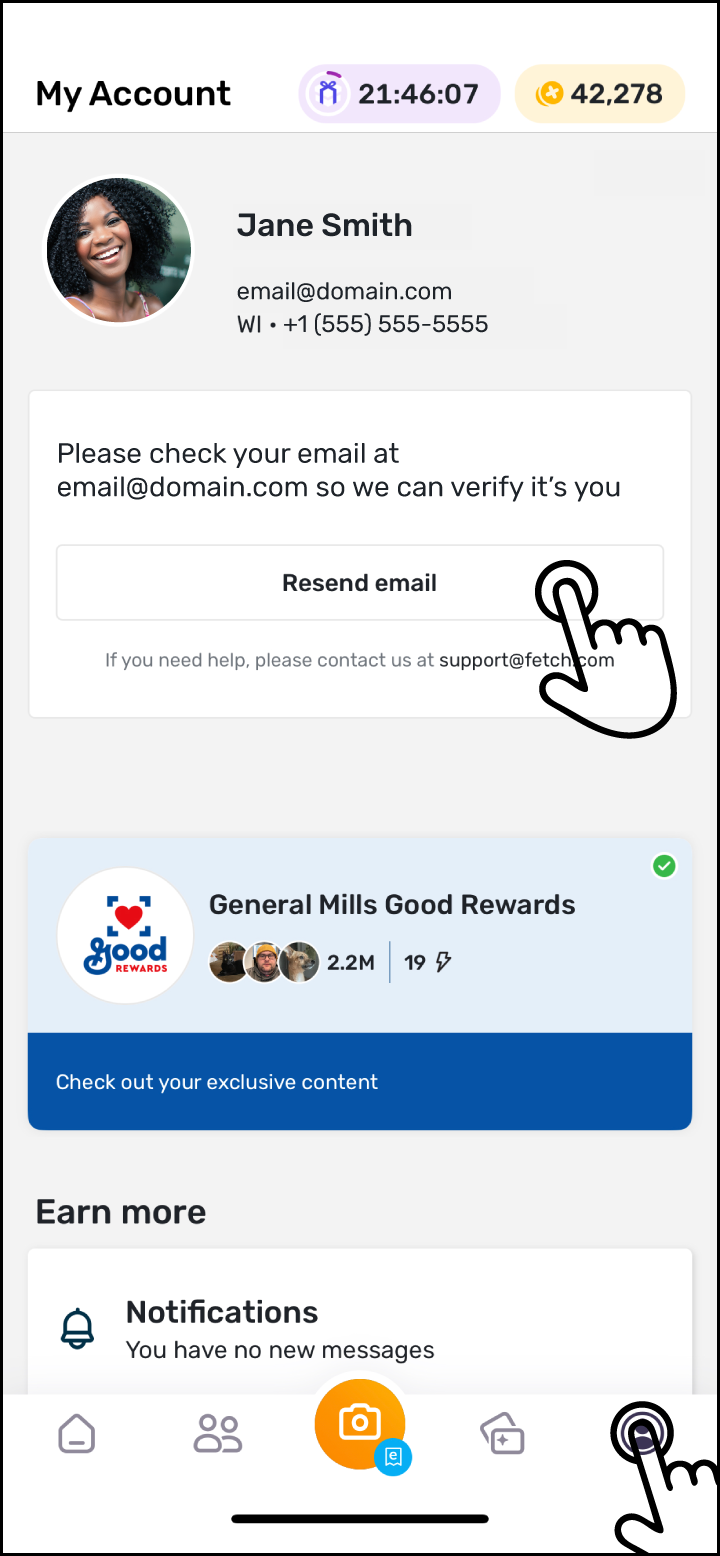 Be sure to check all folders in your inbox, including the Spam, Junk, and Promotions folders. The email will be sent from fetch@e.fetch.com. Once you receive the email, open it and tap Yes, verify this device. After that is complete, you will be able to access all features of your Fetch app.
If you ever receive a verification request when you haven't requested one, or after you have already verified your device, it means that someone has used your information to access your account from a different device. When that happens, please change the password on your Fetch account as soon as you can: How do I change the password on my account?