How do I scan email receipts? Connecting your Email, Amazon, and Walmart accounts, and scanning for eReceipts
In order to earn credit for digital receipts from online transactions, you'll need to use our eReceipt feature. With this feature, you can connect your Fetch account to your email, Amazon, and Walmart accounts and earn credit for eligible online purchases.
To connect to the eReceipt feature, please ensure your app is updated to the latest version of Fetch, then follow these steps:
Step 1:
Go to the Account tab

in the app.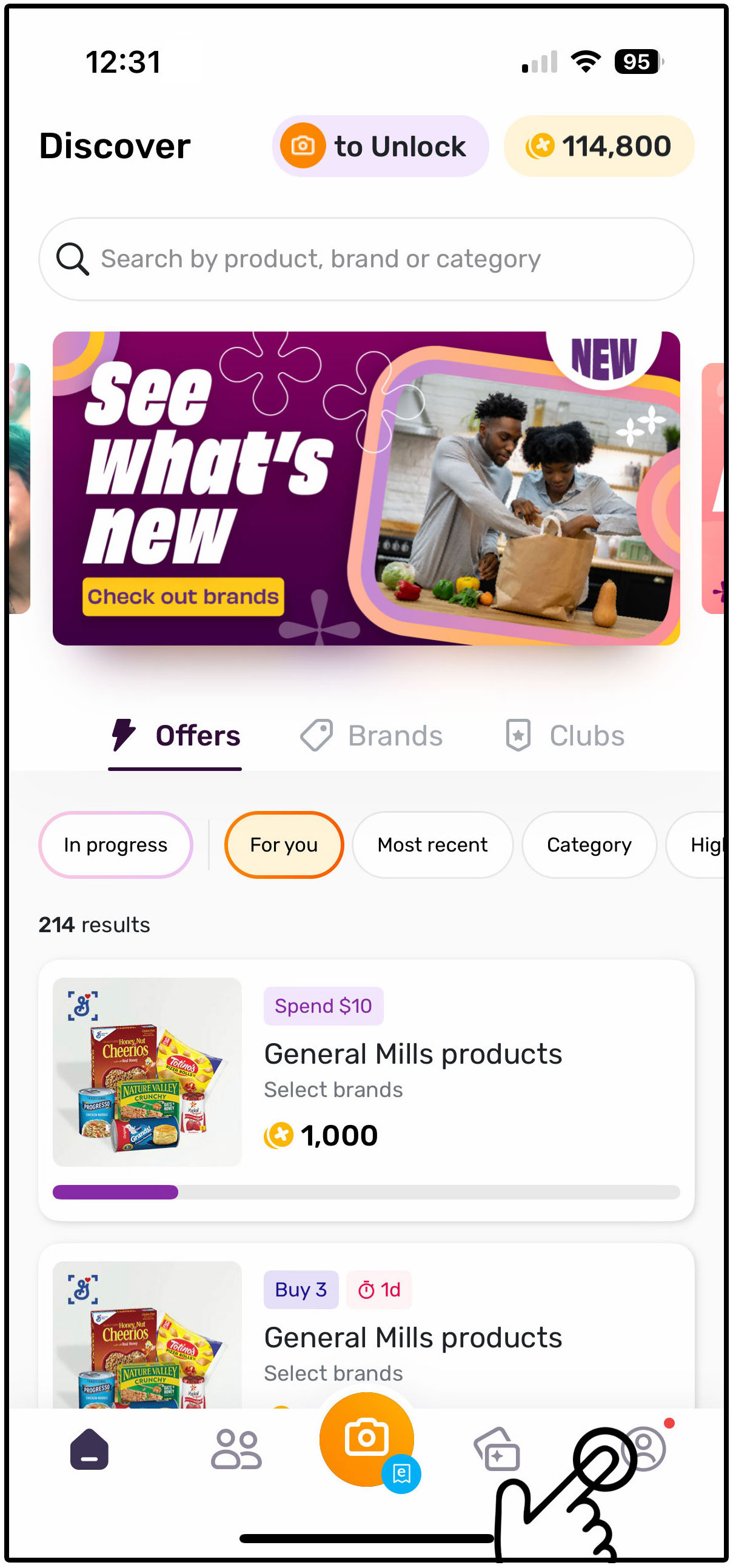 Step 2:
Select the eReceipts option.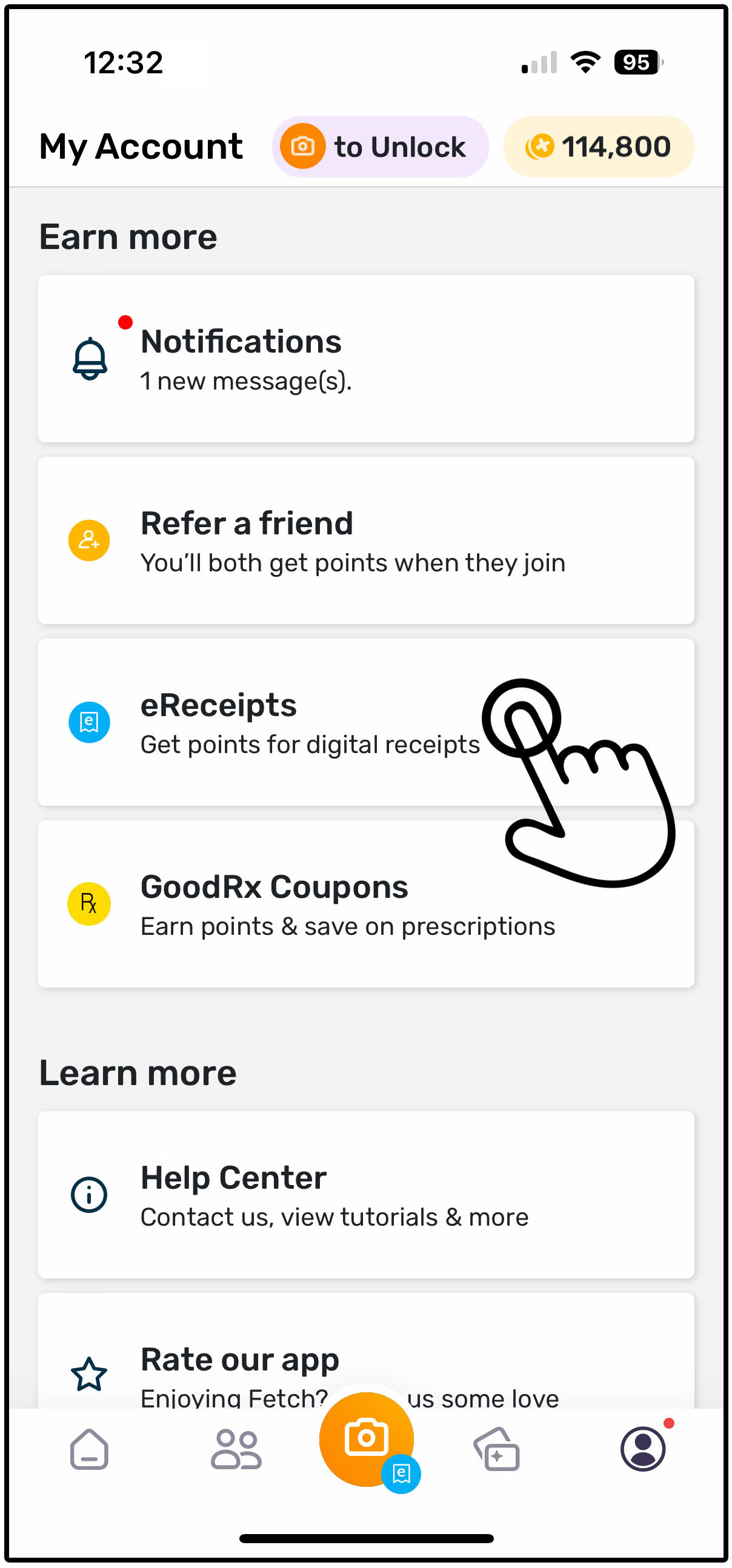 Step 3:
Tap the squares of the accounts you want to connect.
When connecting your Amazon and Walmart accounts, follow the additional directions shown on your screen.

Please note that an email address must be associated with your Amazon account in order for it to be connected.

When connecting your Email account, select the email domain of your email address that receives eReceipts. Only certain email domains are supported at this time: Supported Email Domains on iOS and Android
Step 4:
When you are ready to scan for eReceipts, tap on the large, orange circle you see at the bottom of the screen, then tap the blue eReceipt circle that appears. Each time you want to scan for eReceipts, you will need to do this.
For a full list of retailers we accept eReceipts from, please refer to this article: Which retailers are currently accepted for eReceipts?
**We are unable to accept photo snaps of eReceipts that are printed out or snapped from digital screens.**