Who is Wes?
If you've been using the Social feature, you've probably seen a person named Wes on your Leaderboards and Activity Feeds. Wes Schroll is the founder and CEO of Fetch, and he is everyone's first friend in Social!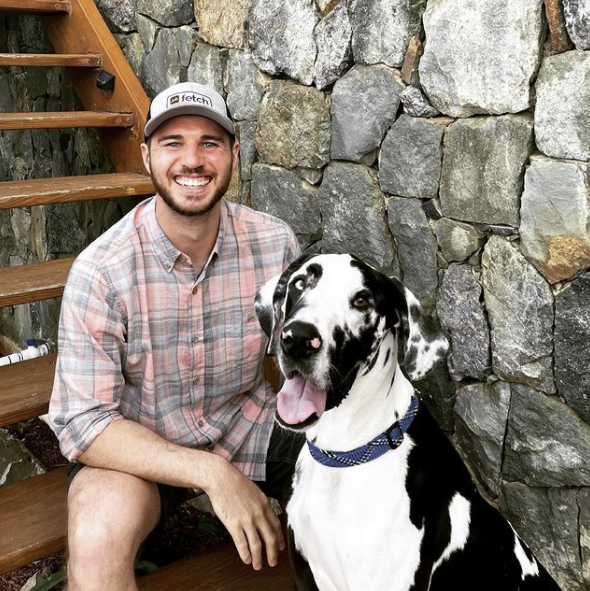 Wes with his Great Dane, Pico
With Wes as a friend, you can follow his daily point-earning activities and see where your monthly points stack up compared to his on the Leaderboard.
If you'd rather not have Wes as a friend, you are able to remove him. Otherwise, if you'd like to hear more from Wes and see the Fetch points giveaways he does occasionally, you can find him on Twitter(@WesSchroll) and Instagram(@wesschroll)!