Shipping and Tracking Orders
All Fetch Merch redemptions are expected to ship in 3-5 business days with a typical delivery window of 5-7 business days from the time the order is placed.
Once your order is shipped, the status of it will change in the Fetch app to "Shipped".
At that point, the tracking number will be visible on the details screen of the reward, and you will receive an email with the tracking number and current shipment status as well. The tracking number is what you can use to monitor the progress of your order!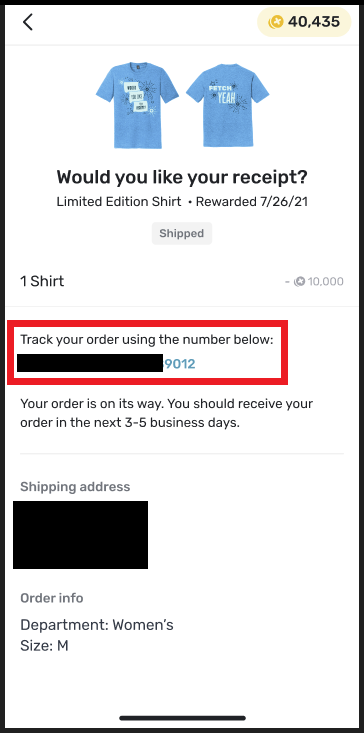 Merch can be shipped to all addresses and PO boxes within the 50 U.S. states and Puerto Rico.