How do I redeem a reward with Fetch?
Step 1:
Tap the Rewards tab

and search for a reward through the Categories, or by tapping View All.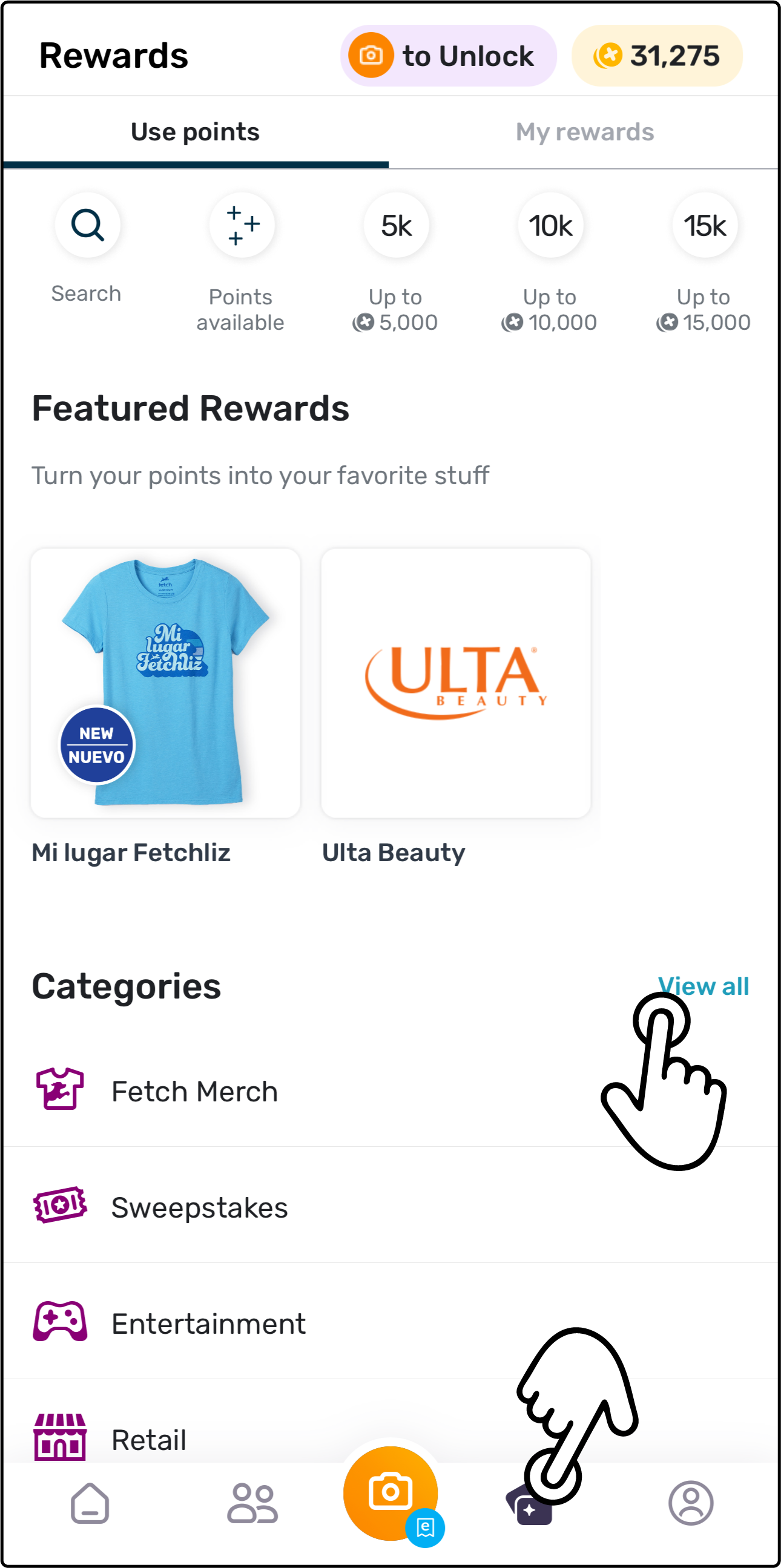 Step 2:
Tap on the reward you want to redeem.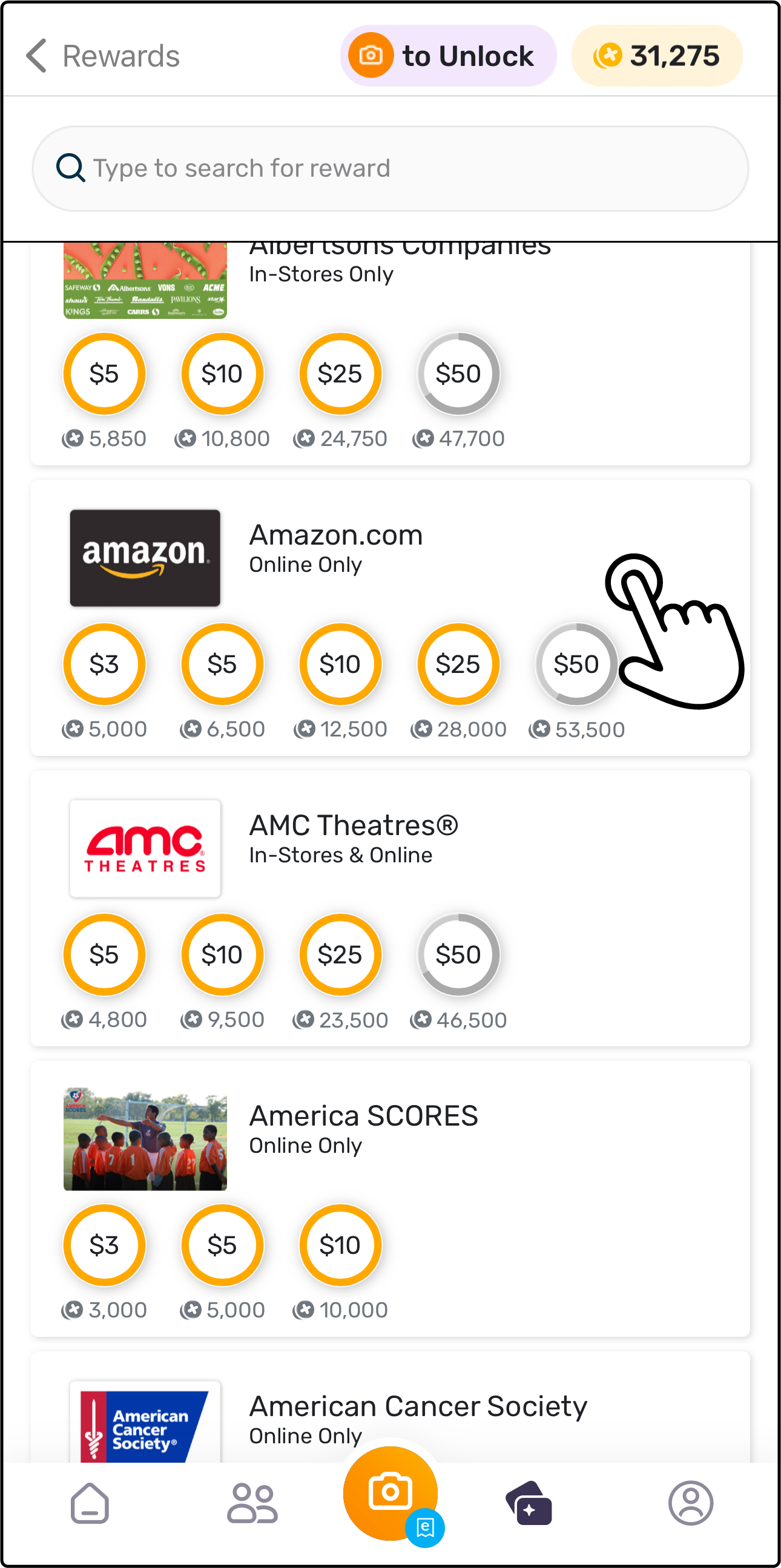 A minimum of 3,000 points are needed to redeem most rewards. If you have enough points for a monetary value, it will be circled in orange.

If this is your first redemption, or if you have not used 3,000 or more points in the past to redeem a reward, only $10, $25, and $50 rewards will be available for you to redeem. Once you redeem a reward worth $10, $25, or $50, the $3 and $5 reward options will become available.
Step 3:
Tap the monetary value you want, then tap Get my reward. A second message will appear asking you to confirm that the selected reward is correct, and if it is, you can tap Use points for reward.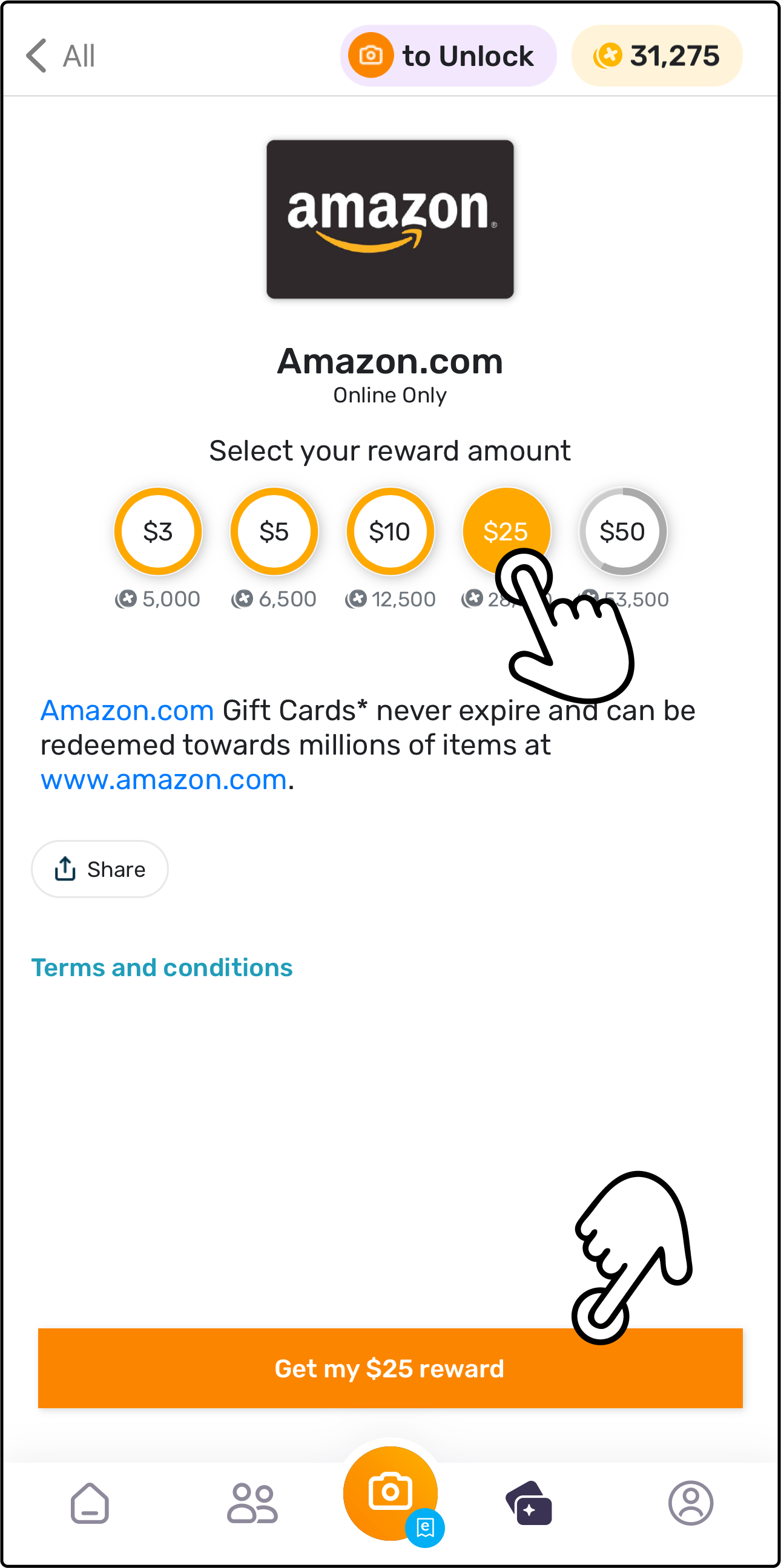 Step 4:
After confirming the selection, your reward will begin to process.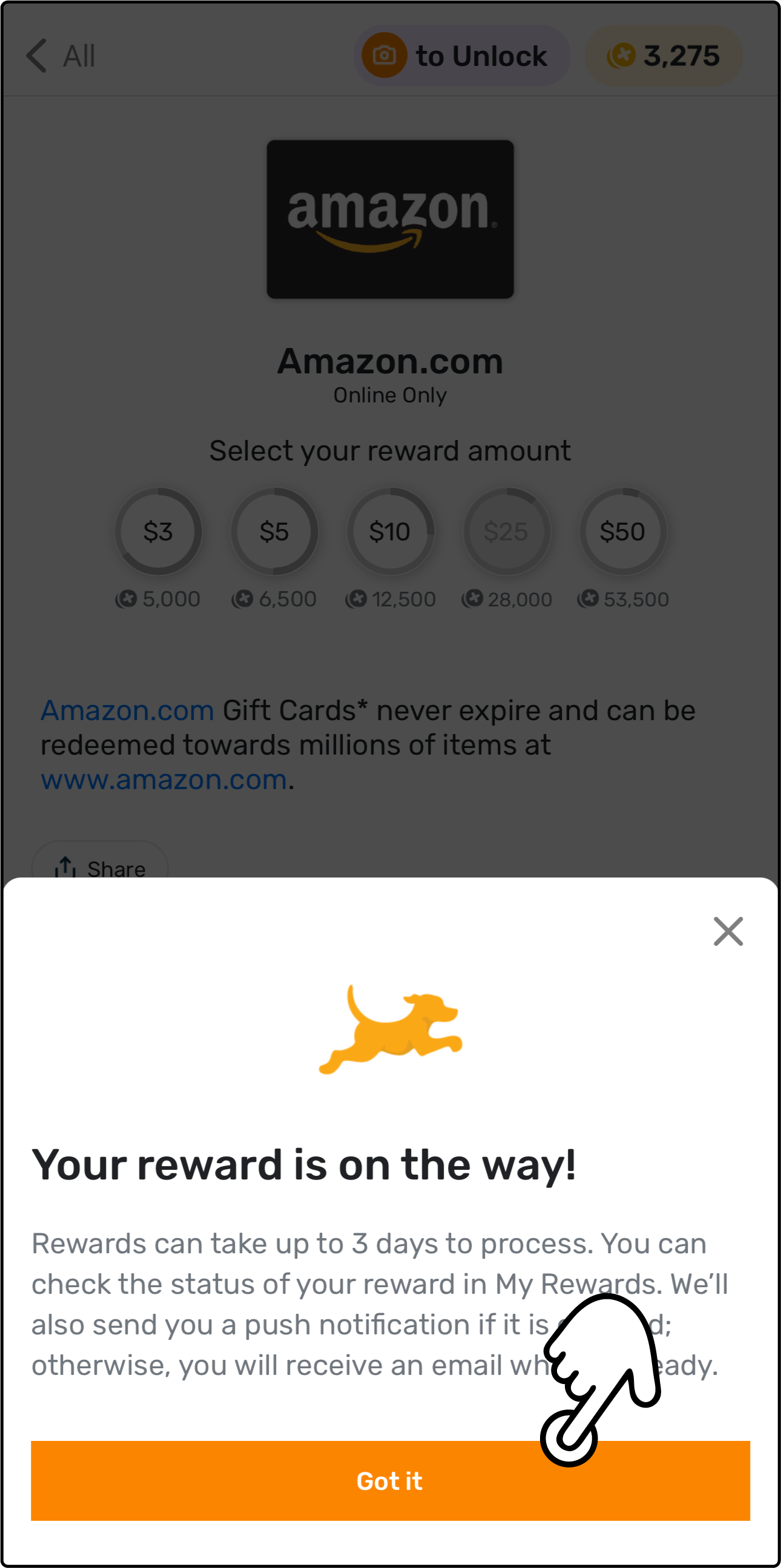 Step 5:
When your reward is finished processing, you will receive a notification saying your reward is ready. Go to your My rewards section of the Rewards tab

and find your reward there.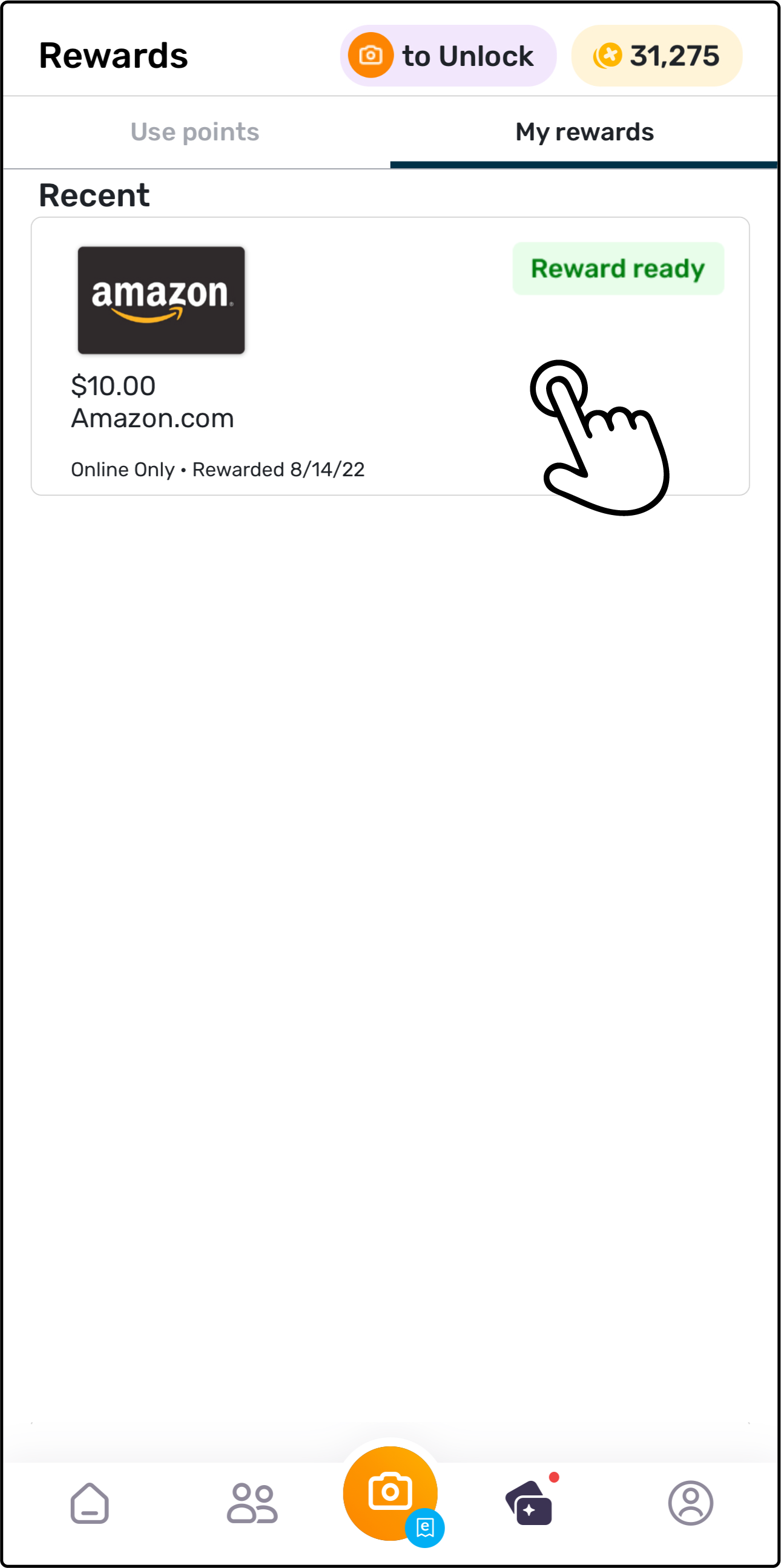 Step 6:
Follow the instructions to finish activating the reward through its vendor/company. The gift card won't be active until you finish this step.
Some rewards will require you to enter a security code to get the redemption code. For more information on this, please see this article: Rewards That Require Security Codes
Enjoy your reward!