Tracking your referrals
Once you share your referral code, you can track your referrals by going to the Account tab

, selecting Refer a friend, then tapping My Referrals towards the top of the screen. There you will see all the users who have successfully entered your referral code, when they entered it, if they have snapped their first receipt, and how many points the referral was worth.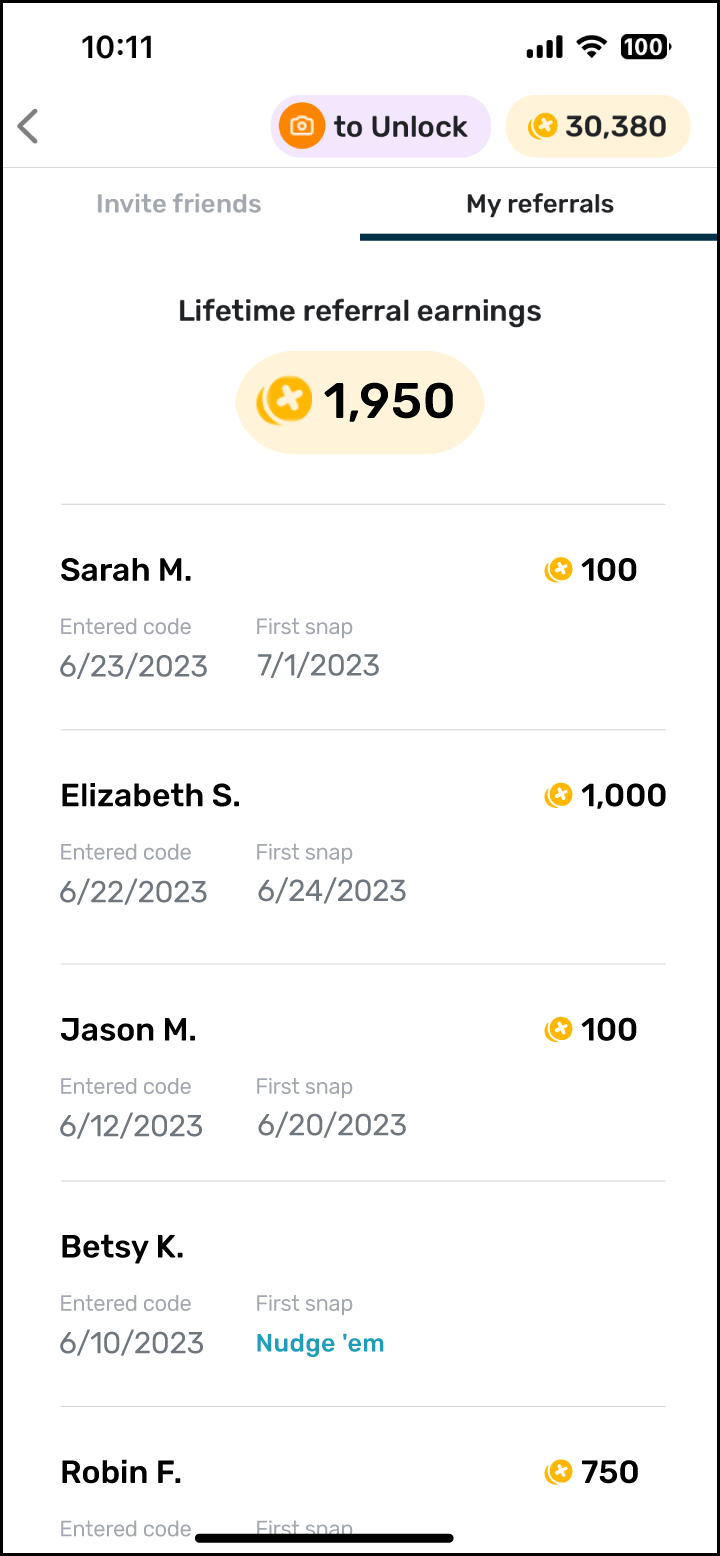 If a new user entered your code but has not yet snapped their first receipt, you can gently remind them by tapping on the "Nudge 'Em", next to their name. This will send them a text reminding them to snap a receipt so both of your accounts will receive the referral points!
If you do not see a particular user in your referral history, it means they have not yet entered your code, or they may have entered a different code.