Rewards That Require Security Codes
A new security code feature has been added and is required to redeem certain rewards. This new feature makes redeeming gift cards more secure than ever before!
The security code is a randomly generated 8-digit code made up of letters and numbers. It is different from your claim code (sometimes also called a Retailer Code or Card Number) which will be much longer and is needed to claim your reward.
At the moment, the following rewards will require security codes to complete the redemption process:
| | |
| --- | --- |
| Amazon | Cold Stone Creamery |
| Nordstrom | Nordstrom Rack |
| HomeGoods | Sierra |
| Bonefish Grill | GameStop |
| TJX | Marshall's |
The redemption process with the added security code step for the above rewards is quick and simple, and will look something like this:
Step 1:
After your reward has finished processing, go to the Rewards tab and open the My rewards section to find your redeemed reward. When it is ready to be used, it will say Reward ready.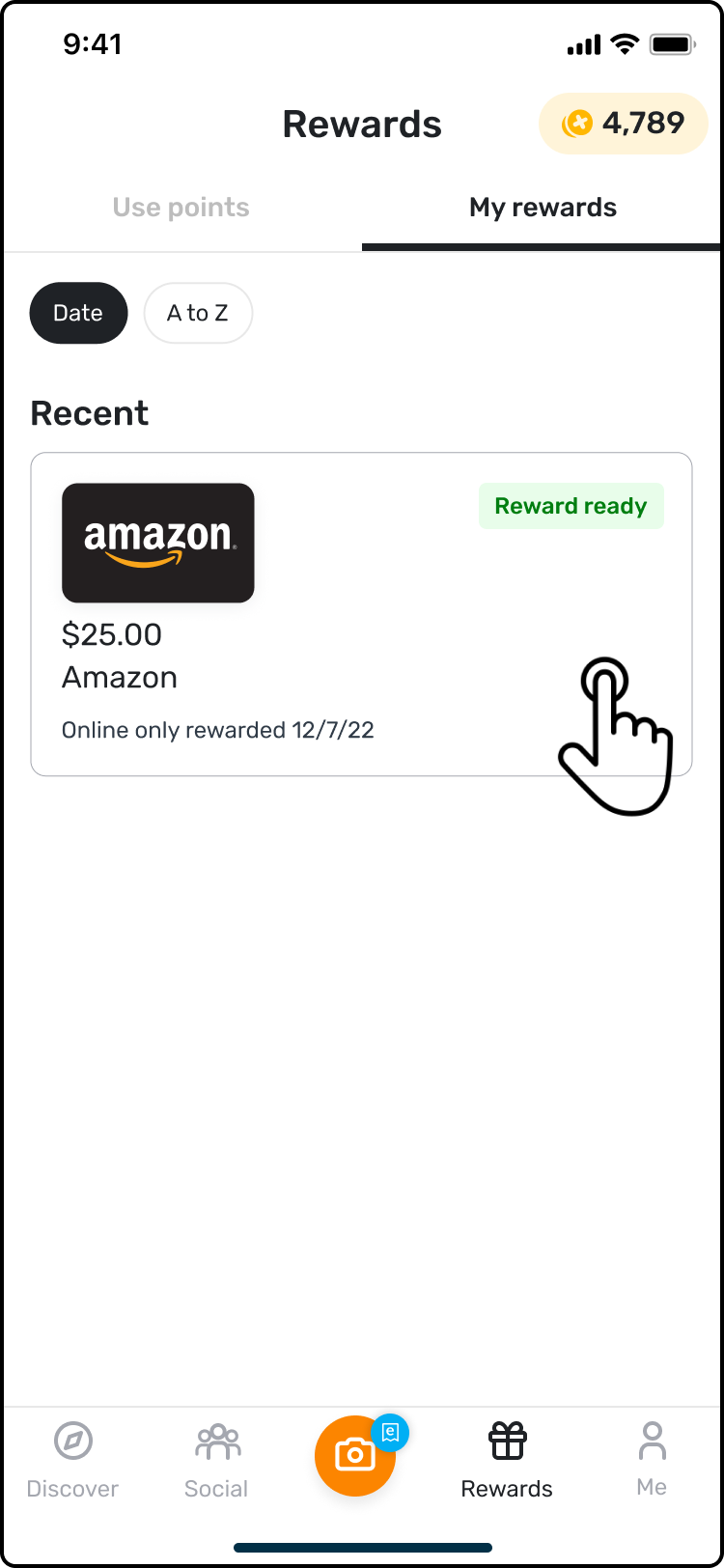 Step 2:
Tap on your reward and you will see the security code that you will need in order to receive the actual code to claim your reward.
Step 3:
Tap the orange area where the security code is and you will automatically be taken to the next screen paste in the security code and tap Activate.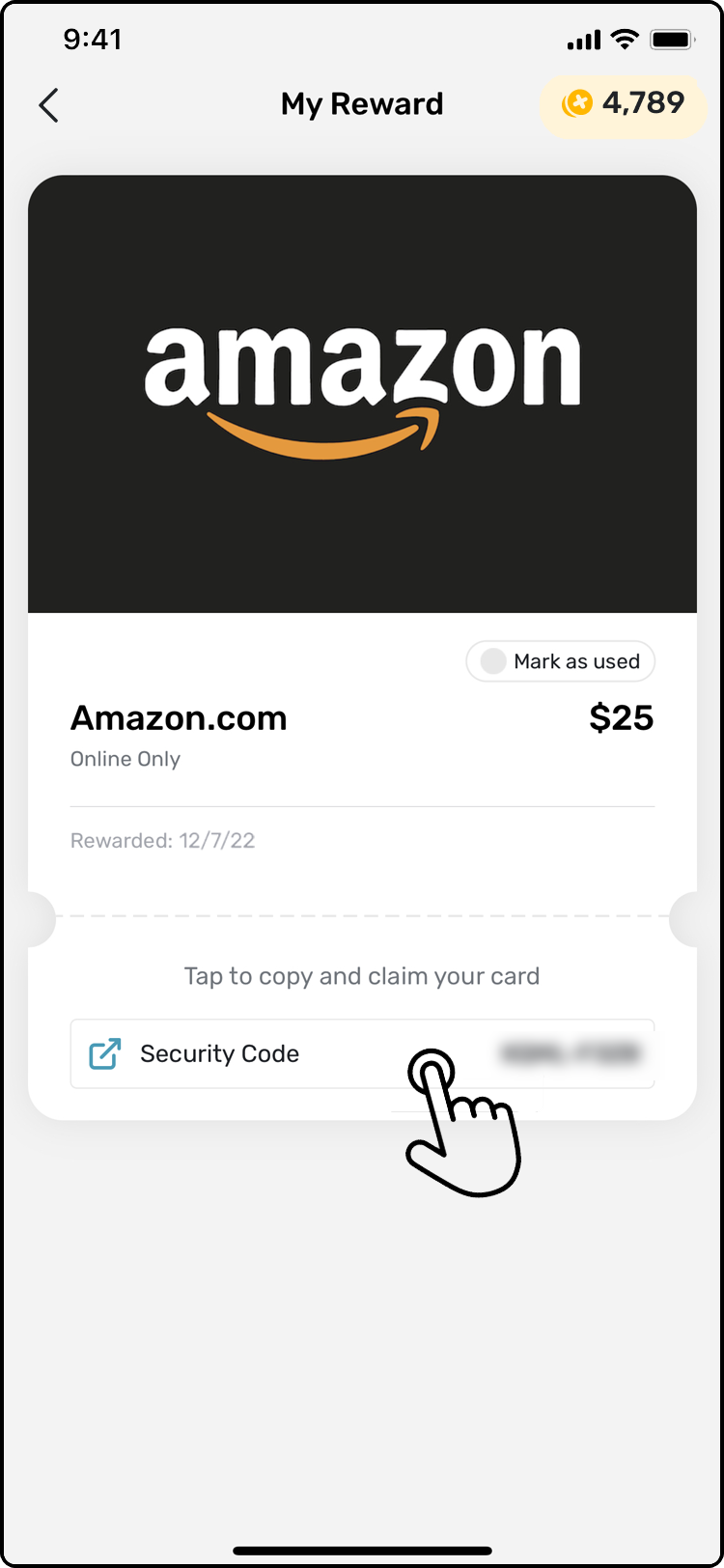 Step 4:
From there, the claim code will be generated and retailer-specific instructions to use your gift card will be shown to you.