Viewing Your Point History, Receipt History, and Statistics
To access your receipt history, statistics, and the new ability to view your point history, tap on your point balance that is displayed in the upper, right-hand corner of your screen.
Point History
To view your point history, tap on the icon that looks like a coin.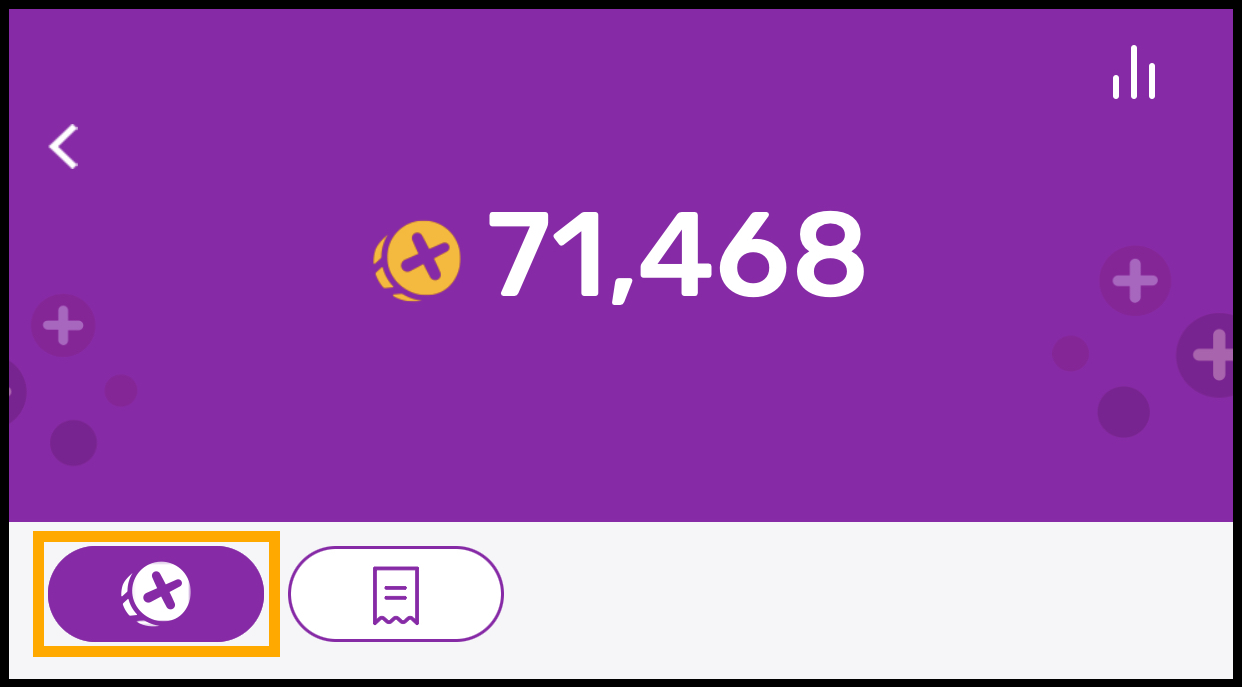 In your point history, you can see each instance in which points were added or removed from your account. This includes points added from receipts and successful referrals, as well as points removed for reward redemptions. It's a great tool to help you keep track of your incoming and outgoing points!
Receipt History
To view your receipt history, tap on the icon that looks like a slip of paper.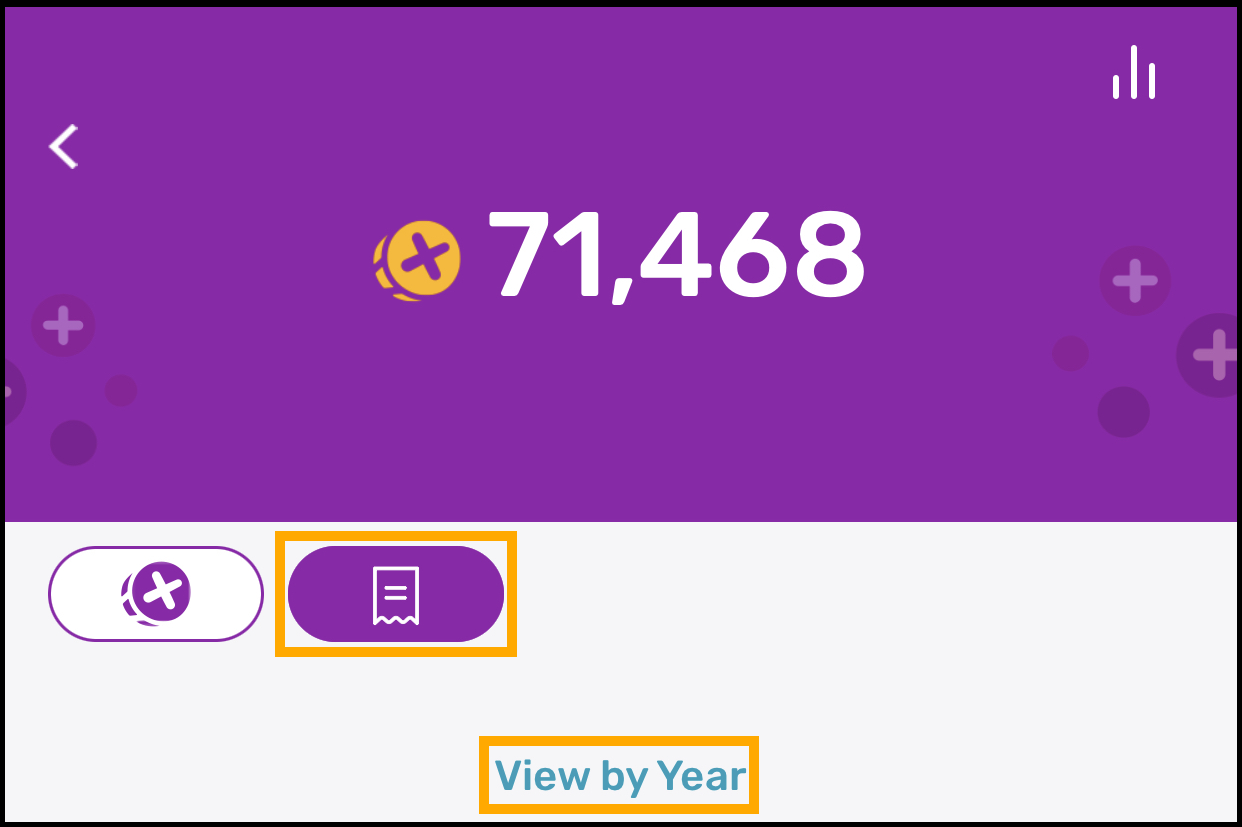 Just like you could on the Activity tab, this section will show you your past receipts, with the most recent receipts listed first. You also have the option to search for older receipts based on when they were submitted by tapping View by Year. Receipts will be categorized by year, then by month, to make locating older receipts easier.
You may also notice some receipts are lined with a purple border - this means the receipt has earned over 200 points! Well done!
Statistics
Your statistics will be on the graphs you see on that screen as well. To view the different statistics, swipe left or right on the graph you are viewing.